STAR TREK VISUAL EFFECTS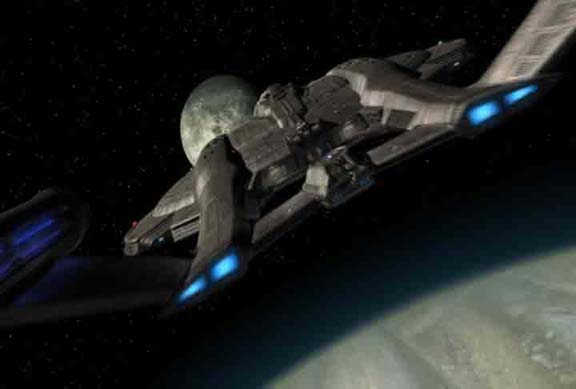 STAR TREK: THE NEXT GENERATION
STAR TREK GENERATIONS
STAR TREK VOYAGER
STAR TREK ENTERPRISE
Thirteen EMMY Nominations
Five EMMY Wins
Two International Monitor Awards
VES Award
Omni Award
THE VISUAL EFFECTS IN STAR TREK
Star Trek: The Next Generation was one of the first television shows to create all of its visual effects electronically using video tape. This was a big step and allowed us to be much more bold in creating the effects for the show.
At first we used models for the ships and shot them using motion control rigs on 35mm film, transferring the resulting passes to video for compositing in an edit bay.
In Star Trek Voyager we made the transition from model photography to using CGI models. We still created elements we could composite in an edit bay but eventually we were able to do a lot of shots completely in the computer.
With Star Trek Enterprise we never made a physical model and only used computer models. Sometimes we would composite in the edit bay but not always.
We all learned a lot during the Trek years. I was honored to be able to work with so many talented people. Together I believe we made some great television over the years. Hope you think so too.