THE ORIGINAL ENTERPRISE BLUES BAND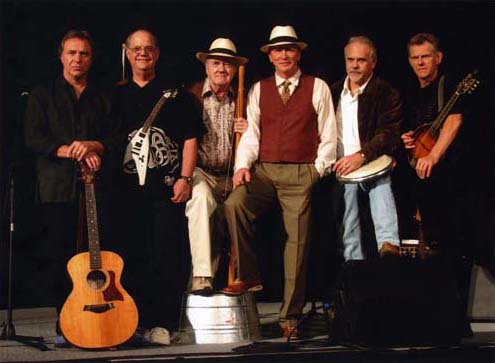 The Enterprise Blues Band was formed by Vaughn Armstrong. The members are:
Casey Biggs – Vocals and Guitar
Ron B. Moore – Vocals and Electric Guitar
Richard Herd – Vocals and Gut Box Bass
Vaughn Armstrong –- Vocals, Ukulele and Harmonica
William Jones – Vocals and Drums
Stave Rankin – Vocals, Mandolin and Guitar
Ethan Phillips – Vocals and Saxaphone - Newest member of the band so not in the photo

The band has played in Germany; Southern California; Tulsa, Oklahoma and Las Vegas, Nevada.
Email me to purchase any EBB CD and I will work it out for you.
I also have copies signed by the entire original band!
Email: Ron@TrekVFX.com
To check out the Blues Band Site -- click here!